Grotta del Vento - Second Itinerary (BOOK ONLY IF YOU HAVE THE GREEN PASS)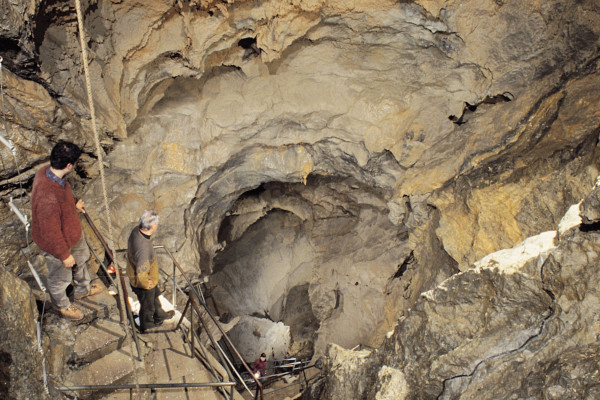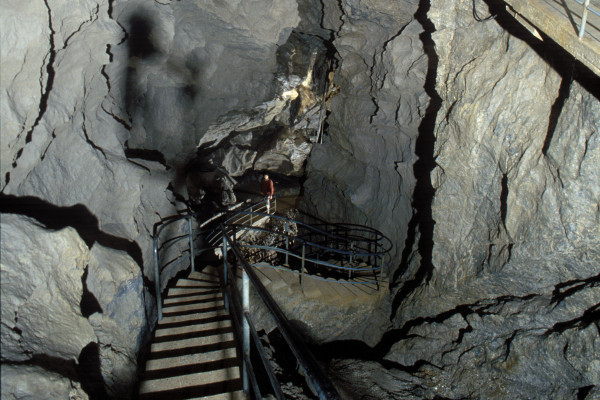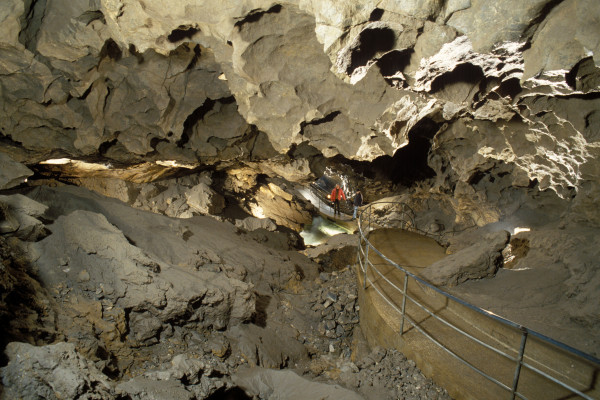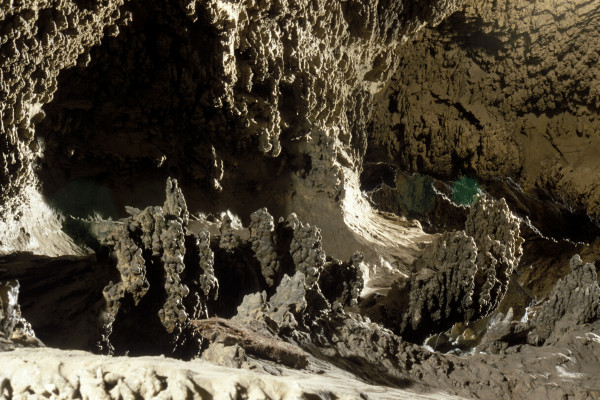 In the second part a descent is made into an area of the cave that is still expanding, without limestone formations, but with forms of erosion on the walls, a little underground river on the bottom and some unusual mud formations in the tunnel taken on the way back.
Underground lakes
Forms of erosion
Mud formations
Suitable for children of 6 years of age or older
860 steps
Not suitable for people afraid of heights
Included

Entrance ticket
Guided tour
Audioguides (in 11 languages)
unguarded communal locker for bags and backpacks

Duration
2 Hours
Bring along

Abbigliamento adatto ad una temperatura di 10°,7 C. Preferibilmente indossare scarpe chiuse.

Important information

REGULATIONS FOR VISITING THE CAVE:

It is not allowed to take animals, sticks, umbrellas, tripods, rigid camera cases, backpacks, baby carriers, pushchairs and large objects into the cave. It is severely forbidden to touch or damage the formations, smoke, eat, throw litter or other objects and disturb the visit in any way. The use of cameras, videocameras, flashes and small illuminators is authorized at the guide's discrection.

 
Venue
For more information on how to reach us please consult the following link: http://www.grottadelvento.com/ENG/dove_siamo.aspx
Grotta del Vento ticket office
Grotta del vento, Fornovolasco, LU, Italia
Free parking outside the ticket office, council car park with a fee 50 metres from the cave
Offered by
Grotta del Vento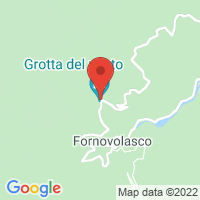 Further information
Second itinerary. The erosive action of water.
duration 2 hours
804 steps
not suitable for children under 6 years of age
not suitable for people with cardiac disease and those with slight mobility difficulties
not suitable for people afraid of heights
includes the first itinerary
What more  to see compared to the first itinerary: the Giants' Abyss, forms of erosion, the underground river
At the end of the first itinerary the descent of the Giants' Abyss begins, which leads into the Hall of Voices where unusual acoustics create evocative effects.Past a narrow tunnel going down a steep flight of stairs you reach a little square. In the 80's of the last century a study on the healing effects of the cave on those suffering with bronchial asthma was conducted here with great success. The murmuring of the water announces a small underground river, at times almost dry, which in thousands and thousands of years has dug large chambers and carved with its erosive action large spurs of rock. Further on, past a domed- ceiling, the water disappears into a sandy siphon proceeding its course towards dark passages still all to be discovered. On the way back the first itinerary is reached again through the intermediate tunnel, where formations of petrified mud can be seen.