Grotta del Vento - First Itinerary (BOOK ONLY IF YOU HAVE THE GREEN PASS)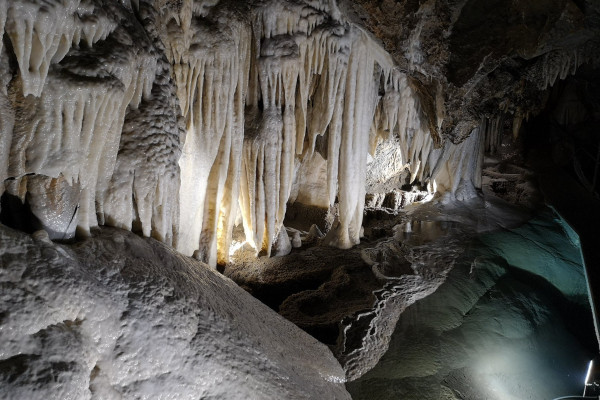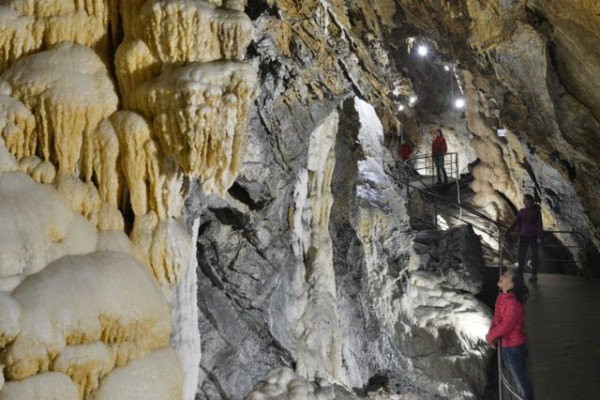 In the first part, the flattest, a great amount of limestone formations such as stalactites and stalagmites can be seen, most of them are active and still growing.
The cave bear
The siphon
Numerous limestone formations
Suitable for children
366 steps
Included

entrance ticket
guided tour
audioguides (in 11 languages)
unguarded communal locker for bags and backpacks

Duration
1 Hour
Bring along

Clothing suitable for a temperature of 10°,7 C. Wear closed-toe shoes preferably.

Important information

REGULATIONS FOR VISITING THE CAVE:

It is not allowed to take animals, sticks, umbrellas, tripods, rigid camera cases, backpacks, baby carriers, pushchairs and large objects into the cave. It is severely forbidden to touch or damage the formations, smoke, eat, throw litter or other objects and disturb the visit in any way. The use of cameras, videocameras, flashes and small illuminators is authorized at the guide's discrection.
Venue
For more information on how to reach us please consult the following link: http://www.grottadelvento.com/ENG/dove_siamo.aspx
Grotta del Vento ticket office
Grotta del vento, Fornovolasco, LU, Italia
Free parking outside the ticket office, council car park with a fee 50 metres from the cave
Offered by
Grotta del Vento
55021 -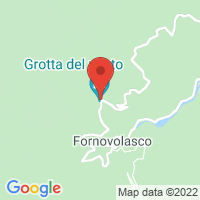 Further information
First Itinerary. The magic of the formations.
duration 1 hour
 366 steps
 suitable also for young children
 not suitable for wheelchair users or people with severely impaired mobility
What we see: The cave bear, the siphon, the wind, the formations.
Past the entrance we quickly reach a wide room where a complete skeleton of the cave bear can be admired, a huge plantigrade, who has been extinct for 20.000 years, who went into hibernation in caves. Once past a narrower point, where the strong air current which gives the name to the cave can be felt, we pass a siphon over a little bridge and enter a wide tunnel whose left rockface is almost entirely covered by a large flowstone formation. Going up a flight of stairs you arrive in front of a magnificent little underground lake and enter the Pendant Room, surrounded by an extraordinary profusion of limestone formations characterised by vivid colours, made shiny by the film of water which nourishes them. The impressive spectacle of the formations continues in the tunnels and rooms that follow, to cease on the edge of a deep abyss where the first irtinerary ends. We go back the same way. Do not be intimidated by the number of steps. They are divided into relatively short sections, alternating with flat parts, so this tour is not tiring.